About Course - JG-01 - History, Polity and Ethos of the Christian Church (Disciples of Christ)
by Jerry Gladson
This section will provide public information about this course. For complete information, be sure to see all of the pages listed in this section.
History, Polity and Ethos of the Christian Church (Disciples of Christ)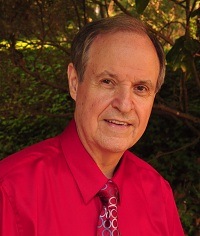 For more than a decade, Dr. Jerry Gladson has prepared and taught a foundational course for all those who enter ministry in Georgia: The Disciples of Christ -- History, Polity and Ethos. Dr. Gladson has offered this course, through Christian College, for those who were enrolled in the Institute for Christian Ministry and for Seminarians enrolled in five graduate theological seminaries in the Greater Atlanta Area. Many who have transferred their standing to the Christian Church (Disciples of Christ) through the Region of Georgia have also completed this course.
When Jerry last taught this course at Columbia Theological Seminary in Decatur, the Seminarians who were enrolled were included in a film project, under the direction of Mr. Buddy Ray (Georgia Disciples Webmaster and Professor at Georgia State University). Buddy filmed and edited each course, giving careful attention to the handouts for the course, the power-point presentations, and the other supplementary materials. Now, thanks to Buddy's efforts, Jerry's expertise, and the addition of interactive distance learning features provided by the TransformingTheChurch.org system, the course will once again be available for online completion.
The next class will begin January 14, 2018.
Seminarians and others who are interested in enrolling in this course will find a general outline on this site. Prior to enrolling, those who are interested should contact Bob Harris, Christian College President, in order to be sure that they have all the pertinent information which they require before concluding that the course will meet their needs (this is particularly important for Seminarians and others seeking "Standing" through Regions other than Georgia). The course will begin upon enrollment, but the student MUST plan his or her schedule in order to complete the course no later its specified completion date. This is a one-semester course and usually requires about 75 days to complete. There are textbooks to be ordered, approvals to be granted, and registration forms (online) to complete.
Click here to view the syllabus for this course.
Click here to view the required textbooks.
Click here to view Dr. Jerry Gladson's background.
Contact Bob Harris today to discover how you can take full advantage of this opportunity to enroll in this dynamic, compelling overview of the Christian Church (Disciples of Christ). 1-800-235-2496 or (mobile) 770-815-9078.