BB-02 - Personal Finance: Making More with What You Have
Featuring Bruce Barkhauer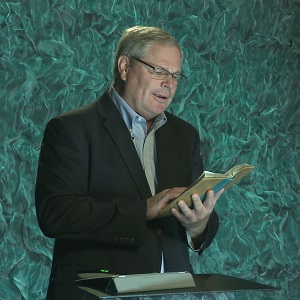 This course explores the relationship between Paul's question to Timothy "How can a person manage God's Church if he/she cannot manage his/her own household?" and ten economic principles to guide you in building the capacity for generosity. The core activities center around both constructing a household budget and examining our relationship with money. Participants will gain a biblical foundation for why personal finance matters in the life of an individual (or family system) as well as acquiring tools that will lower anxiety and increase the capacity for generosity. The material lends itself well to a small group study and serves as a primer for more in-depth conversations about money and society. The material is presented in three sessions can be presented in a group setting as either a three part study or be completed in a single session of approximately two and half hours. Internet access and a method for viewing video are required.
Taught by: Bruce Barkhauer
Course Details
Registration is open the on-demand online lecture: "Personal Finance: Making More with What You Have" taught by Rev. Bruce Barkhauer, Minister for Faith and Giving for Christian Church (Disciples of Christ).
Click Here for Details About This Lecture
Part of Our Video Lecture Series
This course, "Personal Finance: Make More with What You Have" is one of our video-only courses consisting of three high-quality video lectures from Bruce Barkhauer. All video lectures are delivered as streaming video to media players embedded into each lecture's page in a dedicated Virtual Classroom.
Session 1: 12:40 (mm:ss)
Session 2: 18:09 (mm:ss)
Session 3: 23:00 (mm:ss)
We recommend that you also purchase the course's textbook as part of your study of this subject. You will get the most out of this course by using the videos and the book together. Study both at your own pace.
For the price of registration, you will receive 120 days of unlimited access to this course's Virtual Classroom and all of its included videos and other class materials. You may come and go into this course's online Virtual Classroom as often as you wish.
About Bruce Barkhauer
Rev. Bruce A. Barkhauer is an ordained minister in the Christian Church (Disciples of Christ). For twenty-five years, he has led congregations in Ohio and Indiana in achieving high levels of financial support for local and global missions and he now shares his experi­ence across the life of the whole church. Rev. Barkhauer is a graduate of Ohio University, Christian Theological Seminary, and did Doctor of Ministry studies at Ashland Theological Seminary.