RL-02 - Lent: Dying, Rising, and Living Anew
Featuring Dr. Richard Lowery, Ph.D.
With addition discussion with Pastor Linda McCrae.
This course explores the Hebrew Bible lections for Lent in the Revised Common Lectionary, Year C, beginning with the alternate suggested reading for Ash Wednesday (Isaiah 58) and ending with the Fifth Sunday in Lent. Though the Sixth Sunday in Lent offers a thematic choice (Palm or Passion), most churches celebrate the Palm Sunday, triumphal entry theme. The lectionary offers no Palm Sunday reading from the Hebrew Bible, so we won't have a session about that week's texts. Brief video lectures will reflect on each week's text from the Hebrew Bible, placing it in its broader historical, social, political, and theological context. Lectures for the Sundays in Lent will be followed by a brief conversation between Rick and the Rev. Linda McRae, senior pastor of Central Christian Church (Disciples of Christ) in Indianapolis. These conversations will explore connections between the Hebrew Bible lection and the gospel reading and begin to think about how these texts might be preached.
Course Details
Registration is open the on-demand online lecture: "Lent: Dying, Rising, and Living Anew" taught by Rick Lowery.
Click Here for Details About This Lecture
Part of Our Video Lecture Series
This course, "Lent: Dying, Rising, and Living Anew," is one of our video-only courses consisting of six high-quality video lectures from Rick Lowery. All video lectures are delivered as streaming video to media players embedded into each lecture's page in a dedicated Virtual Classroom.
Session 1: 52:17 (mm;ss)
Session 2: 42:55 (mm:ss)
Session 3: 44:44 (mm:ss)
Session 4: 43:01 (mm:ss)
Session 5: 33:58 (mm:ss)
Session 6: 34:01 (mm:ss)
We recommend that you also purchase the course's textbook as part of your study of this subject. You will get the most out of this course by using the videos and the book together. Study both at your own pace.
For the price of registration, you will receive 120 days of unlimited access to this course's Virtual Classroom and all of its included videos and other class materials. You may come and go into this course's online Virtual Classroom as often as you wish.
Course Instructor: Dr. Rick Lowery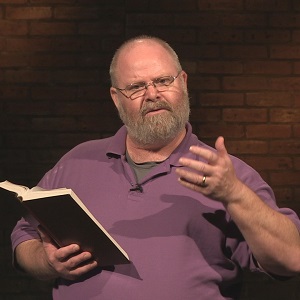 Richard H. Lowery, Ph.D. Yale, is adjunct professor of Hebrew Bible at Lexington Theological Seminary in Kentucky, where he served as dean, and Phillips Theological Seminary in Oklahoma, where he served 17 years as a tenured professor. He also teaches in the commissioned and licensed ministers program at Christian Theological Seminary in Indianapolis. He has taught at Methodist Theological School in Ohio, Phillips University, Valparaiso University, and Yale Divinity School.
Rick recently moved to Indianapolis to live full-time with his wife, the Rev. Dr. Sharon Watkins, General Minister and President of the Christian Church (Disciples of Christ). He blogs for Huffington Post, speaks at church gatherings throughout the US and Canada, and has written articles and lessons for scholarly and popular publications, including The Chalice Introduction to the Old Testament and journals of preaching and stewardship. He is the author of three books, including Sabbath and Jubilee, and wrote the Bible commentary for the Storyteller's Companion: Daniel and Revelation. He's currently working on a book, Genesis and Human Rights.