Now Running: "The Disciples of Christ -- History, Polity and Ethos"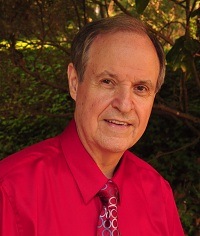 For more than a decade, Dr. Jerry Gladson has prepared and taught a foundational course for all those who enter ministry in Georgia: The Disciples of Christ -- History, Polity and Ethos. Dr. Gladson has offered this course, through Christian College, for those who were enrolled in the Institute for Christian Ministry and for Seminarians enrolled in five graduate theological seminaries in the Greater Atlanta Area.
Many who have transferred their standing to the Christian Church (Disciples of Christ) through the Region of Georgia have also completed Dr. Gladson's course.
Dr. Gladson's course is now available for online completion in the Winter of 2012 on the TransformingTheChurch.org system.
This is a one-semester course, and usually requires about 75-90 days to complete. The course will begin upon enrollment, but the student MUST plan his or her schedule in order to complete the course no later than May 1, 2013.
Click here to register for the course.
Transformation Is About Change!
Church transformation is about change. 60% of mainline churches across all denominations are in the last half of their life cycle and need change. However, the leaders and members of many of these churches have no idea about what needs to change or how to change or even why they need to change.
TransformingTheChurch.org will help churches, their clergy, lay leaders and congregations, to understand the process of church and congregational transformation, as well as provide guidance and best-practices to navigate the long-term systematic changes needed for true transformation.
TransformingTheChurch.org will provide affordable access to education, training, consulting and coaching to guide you along. We use on-line education and virtual meeting technologies to make our content and interactions with some of the best practitioners in the greater Church accessible to all facets of the leadership of a church: clergy and laity alike. Using nothing more than a web browser and broadband Internet connection, we provide a source for fully-interactive education and personal guidance without the need to travel across town or across the country.
Watch ... Discuss ... Do!
Our curricula is intended to be used by busy members of real-world congregations, including both clergy and laity. To help the way these type of students fit additional education and training into their busy lives and schedules, we have developed a methodology that is both simple and powerful.
Our "Watch ... Discuss ... Do!" method is designed to be both efficient and effective as well as provide even the smallest (or largest) congregation with affordable access to the best practices and instructors/leaders in the field of church transformation.
Click here for details.
Major Upgrade To Our Streaming Media Platform
In time for our Spring 2013 term, we just completed a major upgrade to our media platform that includes, among other things, support for mobile devices such smartphones and tablets, including Apple iOS and Android devices. Now, all of our high-quality video is available to both desktop and mobile devices.
The upgrade includes changing all of our media servers to the new Adobe Media Sever v5 Extended (from FMS v4.5) and a new multi-platform media player embedded in all media pages; they work together synergistically to provide high-quality video to all devices.
Click here for details and samples.
Upcoming Events