e-Newsletter - Volume 6, Number 27
Our Second Online Film Festival:
The Restored Apollo 11 Landing and Moon Walk - "MoonScape"
It's Free and Open To All!
by Bill Anderton
In cooperation with the Illudium Film Society, we will be presenting our second online film festival July 18 - 24, 2016. The online festival will begin at 2pm CDT on Monday, July 18 and run through midnight, Sunday, July 24.
We will be presenting the long-form documentary, "MoonScape" about the Apollo 11 moon landing and moon walk that occurred on July 20, 1969. MoonScape was produced using all-restored NASA sources. The run time is 3 hours and 27 minutes and covers the entire moon walk.
Click here for details and a three sample videos,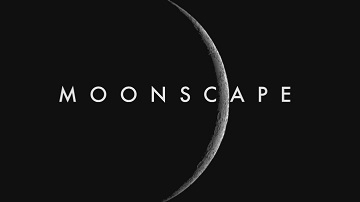 All of the source material has been re-scanned, digitized and restored from the best available sources. The live TV broadcast, the 16mm color film footage shot on the Moon and in Mission Control, and the Hasselblad 70mm color photographs taken by astronauts Buzz Aldrin and Neil Armstrong, have been fully synchronized with the audio recordings (including the onboard and Mission Control recordings) and are presented in real-time, as they happened, with full subtitles in English.
This is a far better, much more comprehensive experience than was originally broadcast in 1969.
Perfect For a Watch Party
On July 20, 1969, groups of people gathered together to watch the Apollo 11 moon walk live from the moon; in homes, churches and other public venues. Our film festival provides an opportunity to put a watch party together to watch the moon walk again or perhaps for the first time. Use the MoonScape documentary to introduce the Apollo 11 adventure and its history with young people who weren't born in 1969 and know little about Apollo except a few brief clips they have seen. We have heard of churches putting together watch parties for their youth groups, some on the July 20th anniversary. Connect a computer to a video projector or large-screen TV (with an HDMI cable) and have a watch party in your home or church.
Just Have Fun
Like our previous film festival, we are presenting this film festival just for the fun of it; for ourselves in hosting it and for our students, faculty and the general public. We simply want you to enjoy the film that is being presented.
We do our own professional media production for this website, and that means that we are filmmakers too. We love film as an art form and appreciate the creative work of others. We are delighted to present this film and will enjoy seeing it as much as anyone.
We will present the documentary via our in-house online high-quality streaming media services, the same platform we use to deliver our courses to our students. All you need to participate is a broadband connection and a web browser. Our online film festival is FREE and open to anyone as a public service.