e-Newsletter - Volume 4, Number 74
How to Write for Web Pages -
A Tutorial for Developing Better Content-Creation Skills for Church Websites
by Bill Anderton
Today, the Online Ministries Special-Interest Community starts a new multi-part comprehensive series on teaching volunteers to write for websites.
Click here to read the first installment. (login required)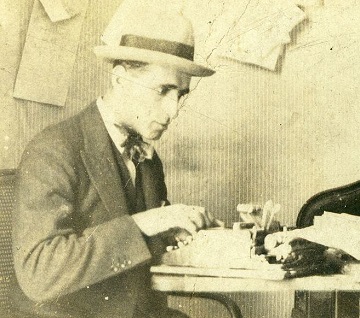 Significant components of the leadership that should be provided by all church webmasters are the recruiting and training of volunteers to work on the online assets of churches. Nowhere is this more important than finding and preparing people to write for websites.
This blog series will introduce the techniques for writing text for use on a web page. It is intended for training people who are new to writing for publication on the web.
This series will start with the assumption that you wish to produce the best possible web pages for your site and to improve the effectiveness of your writing as a communication tool. The overall goal is to improve your communication within your church and importantly, also with people outside of your congregation who visit your website.
This series will discuss the techniques and best practices of a journalistic style of writing for conveying information to the people who visit your website. This paper will provide a step-by-step process for preparing for writing a story along with guidance and tips for the actual writing of each of the major components of your story.
This series is not intended to be a creative writing course but instead, it will talk about the practical nuts and bolts of communicating with your audience through a basic journalistic approach that anyone, even those new to writing for publication, can easily learn.
Additional Featured Content In the Community
Rookie Blog – Community Curator Bill Anderton is in the middle of a series on "Cat Herding" about how to recruit, train and lead volunteers to work on your church's website and social media efforts.
Goolge's Webmaster Tutorial Videos – We're now carrying Matt Cutts' ongoing videos that teach basic concepts and techniques for getting the best results from search engines.
Moz's Whiteboard Friday Videos – For the more advanced webmaster, Moz continues its very innovative and instructive Friday lectures on search engine optimization and inbound marketing that build traffic to your website.
Webmaster News - Always current, our Webmaster News feed aggregates news from dozens of sources from around the country.